Cary Jaques, DDS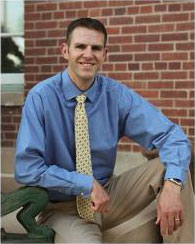 Dr. Cary Jaques graduated with his Doctor of Dental Surgery degree from Virginia Commonwealth University School of Dentistry in 2007. Before attending dental school, he studied at Utah State University, earning a bachelor's degree in 2003. Dr. Jaques is committed to furthering his education in the dental field, and he completes over twice as many hours of continuing education as required by the state of Nevada every year. He has received advanced training in dental implant placement and restoration. Dr. Jaques is a member of the American Dental Association, the Academy of General Dentistry, and the Adopt a Vet program. As a dentist, Dr. Jaques's goal is to be open and honest with patients about their oral health while providing excellent dental care at a fair cost.
Dr. Jaques is married and has three daughters and one son. In his spare time, he enjoys spending time with his family, camping and hiking, basketball, softball, Chukar hunting, and coaching little league sports.
---
J. Chad Shepphird, DMD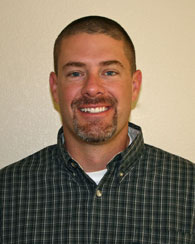 Dr. Chad Shepphird graduated magna cum laude with his bachelor's degree from the University of Nevada Reno, then continued on to attend the University of Las Vegas School of Dental Medicine. He has been practicing dentistry in northern Nevada since 2011. Dr. Shepphird is also dedicated to continuously learning and improving upon the latest and best dental techniques. In order to achieve this, his studying greatly exceeds the required amount of continuing education every year. Dr. Shepphird is a member of the American Dental Association, the Northern Nevada Dental Association, and the Northern Nevada Dental Society. He attended the WhiteCap Institute for dental implant training. Dr. Shepphird's greatest goal is to provide exceptional dental care to each and every patient.
Dr. Shepphird is proud to be a Nevadan and makes his home here with his two children, Hudson and Lexi, and his wife, Jennifer. When he isn't working hard to improve your smile, Dr. Shepphird enjoys fishing, camping, and traveling. He is also a certified flight instructor and enjoys flying in his spare time.